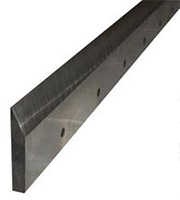 Khosla Engineering Industries offer our customers Guillotine Knives that are available in different sizes and are as well compatible with a number of machines. These Guillotine Knives have well sharpened edge that helps in their efficient and appropriate working. They are composed of combined steel of unalloyed carrier with high tungsten steel edge.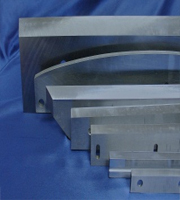 Our guillotine blades are manufactured from a material of our customer's selection as well as from materials carefully selected by us based on our customers' requirements. Customers seeking advice on material selection are also provided with in-depth material analysis specifically designed for their cutting proceses.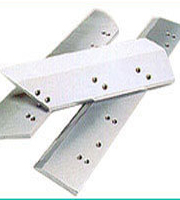 We Manufacture and supplies both custom and standard size guillotine blades to strict tolerances within the proven shortest lead time in the market. We manufacture and supply all kinds of custom and OEM guillotine blades for a wide range of industries including food, paper, plastic, rubber, tire and many others.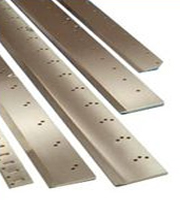 With the assistance of our qualified team, we are involved in offering a vast collection of Guillotine Knives. The offered products are manufactured with utmost care using high grade steel in order to maintain its compliance with internationally set standards. These products undergo stringent checks at every stage of the manufacturing process to ensure their quality and sharpness. A special attention is also paid to their dimensions and surface finish of these products to meet high expectations of our clients.

Our Products
Quick Contact